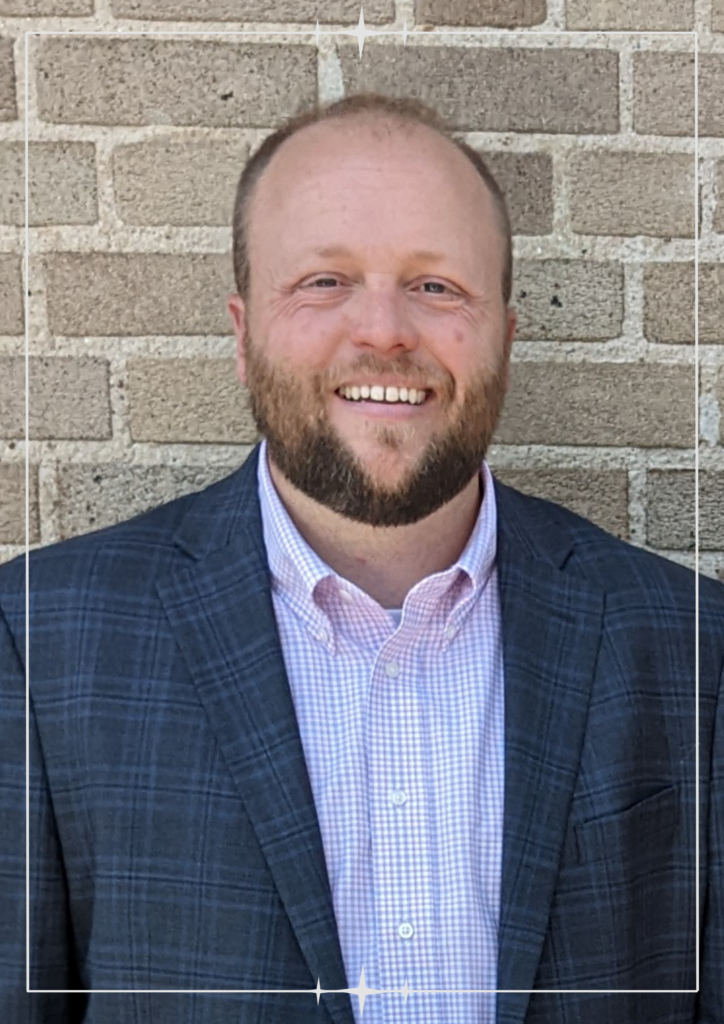 REV. JEREMY SHANNON – Senior Pastor
Jeremy came to Williamsburg in August of 2022. He is a native of Lexington, KY and attended Georgetown College. He earned his Master of Divinity from Baptist Seminary of Kentucky. His wife Jenni is a teacher at Williamsburg Independent School and they have been happily married since 2011. They have three children, a daughter named Crosley and twin sons named Asher and Henry.

In his free time Jeremy loves spending time outdoors with his family, watching the Cincinnati Reds and Kentucky Wildcats, and using his various smokers and grills. Spiritual influences include Brennan Manning, Eugene Peterson, and Rich Mullins.
Brian Logan – Music Minister
Brian Keith Logan is first, and foremost, a believer in Christ. He is married to Janet, the father to Brent, Keaton, Zoie, Brileigh and Tanner, the father-in-law to Mahalia and Abbey and, most importantly, the grandfather to Brett and Bryson. Brian began his musical career as the pianist for a small local Baptist church. He was also the band director at Whitley County High School at the time as well. Upon leaving the small church, his family attended Shiner Church of Christ for some time before being approached about the possibility of an interview for the position of Interim Music Minister at FBCW. He flatly turned them down. God has a way of moving and Brian decided to speak with several of his friends that attended FBCW about this role and the story begins there. Currently, Brian is in his 15th year as the music minister at FBCW and has seen many changes in the worship style during that time. Nowadays, Brian is retired from a position in the public school system after 32 years and is currently an adjunct IT professor at the University of the Cumberlands.

Shelly Weiss – Youth and College Minister
Shelly is a native of Menifee County, KY and a graduate of Morehead State University. She has four children. She currently works at St. Joseph Hospital in London as an Interventional Technologist. In addition to all of this, Shelly is a US Army combat veteran. She has lived in Williamsburg since 2013 and joined First Baptist as a member in 2016. After serving as co-interim youth director for over a year and a half, Shelly accepted the call to be youth and college minister in the fall of 2023.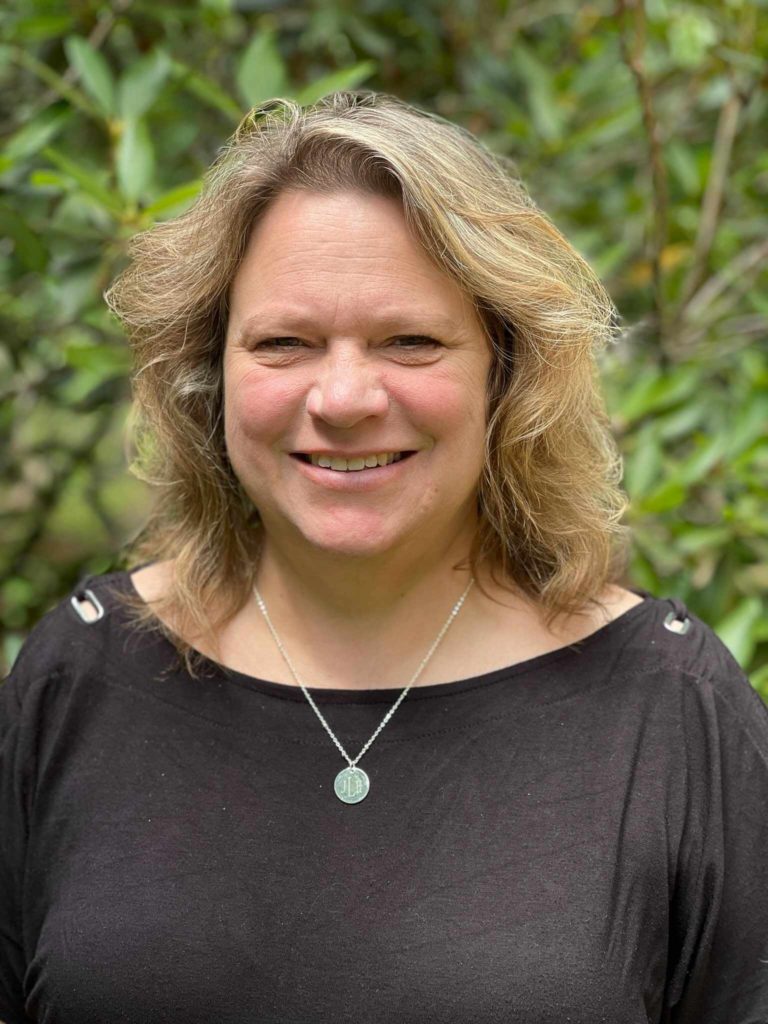 Janet Logan – Children's Minister
After being with the church for over 15 years, Janet was called in July 2023 to serve as our children's minister. She is originally from Louisville, KY and currently works as a Reading Specialist at Oak Grove Elementary in Whitley County. Janet is married to Brian Logan, our minister of music. She has many talents and interests, some of which include sports, arts, crafts, baking, and singing. She says that most of all her biggest passion is children. We are so grateful to have Janet serve alongside us here at First Baptist!
JL Hamblin – Facilities Manager
JL has been a member of First Baptist Church since January 1989. Known as "Brother JL" by most of the children that have grown up at FBC, he has served as a Sunday School teacher for over 28 years. He primarily teaches the 4 & 5 year old class, but has taught up to second grade. He has served as Facilities Manager at First Baptist since 2021 after retiring from 38 years of service at Delta Natural Gas.
Rebecca Conn – Office Administrator
Rebecca was born and raised in Williamsburg, KY. She is an alumnus of both Whitley County High School and University of the Cumberlands. She has also been given the prestigious honor of being named a Kentucky Colonel. She has been married for almost 15 years and has 2 beautiful boys aged 10 and 5. When she is not being a full time Mom, you will often find her with her nose stuck in a good book, singing along to any good music or watching countless reruns of "I Love Lucy."
Alex Stone – Pianist
Alex plays the piano on Sunday mornings and during adult choir practices on Wednesday nights. In addition to this, he serves as a deacon at First Baptist Church. He lives in Corbin and has three children.
Amanda Newland – Youth Ministry Intern
My name is Amanda Newland, and I'm from Douglassville, Pennsylvania. I'm a college student and athlete at the University of the Cumberlands. I didn't grow up attending church, but early on in my freshman year of college, I started attending FBCW's college bible study. Through this bible study and the many great friends I made at UC, I was saved in April 2020. Ever since then, God has moved in my life so much. I now have the opportunity to be a college intern at FBCW, working with their youth groups. I'm forever blessed for this opportunity and the community I have found through this church.
Pat Prewitt – Nursery Coordinator
Lovingly known as "Miss Pat-Pat", Pat Prewitt has helped love and nurture countless children that have passed through First Baptist over the years. She helps coordinate the nursery and is present on Sunday mornings and Wednesday nights.