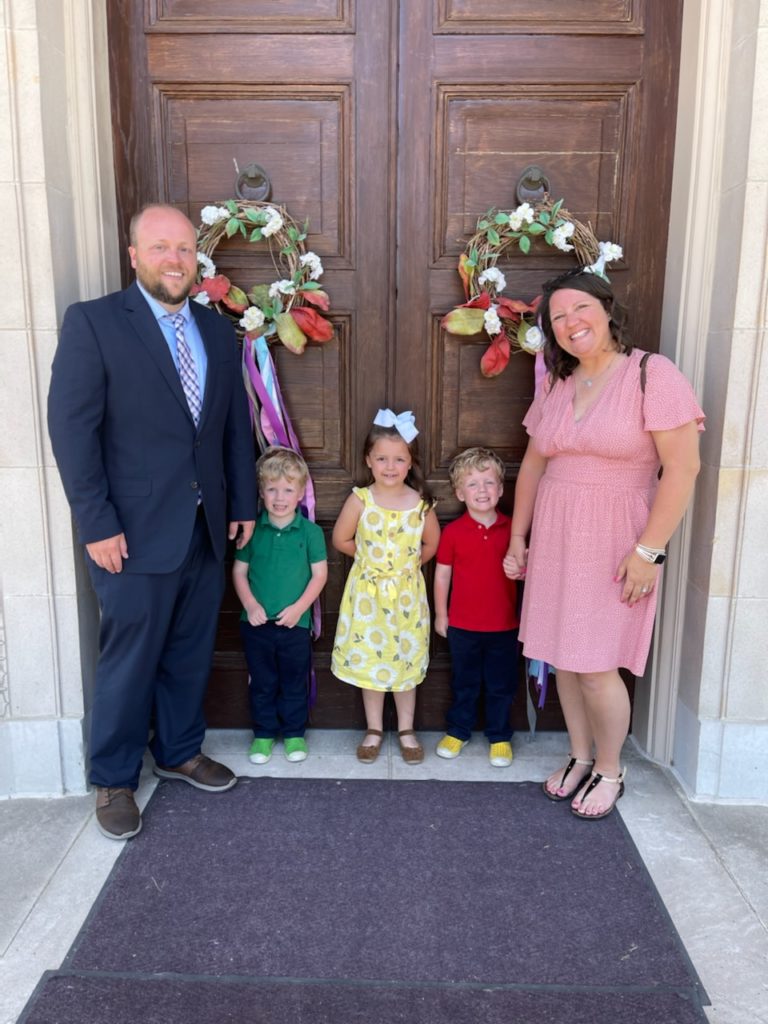 Hello, FBC Williamsburg!
This is Pastor Jeremy, and I am so grateful that you have called me to serve as your next pastor. Over the past few months, we have had a chance to learn more about the church, and as each step progressed, it became more and more evident that God was leading us to this special place.

For those that have not had a chance to learn much about me, I am a native of Lexington, KY. I attended Georgetown College and earned my Master of Divinity at the Baptist Seminary of Kentucky. I have served at churches in Cynthiana, KY, Cordova, TN (Memphis), and most recently Fort Thomas, KY.

More important than any of that, I can't wait for you all to get to know my family a bit better. My wife Jenni and I met at Georgetown and have been married for close to eleven years. She has accepted a job teaching first grade at Williamsburg Independent, and I know that she will be a blessing to many students and families all throughout our community. We have three children, a daughter named Crosley (age 6) and twin sons Asher and Henry (age 4). With small children life can be chaotic, but we place a high value on the importance of family.

In our short time of getting to know the church, we already feel like we have made friends, and we can't wait to learn more about each other. What I've shared up to this point has been biographical information, but the best stuff will come as we gather together and serve God in ways we probably can't even predict.

My first Sunday in the pulpit will be July 31st, but I am sure that I will be around a little bit before then. Please be in prayer for us as we finish doing all of the logistical things necessary to make this new endeavor possible. We are praying for you and looking forward to seeing what's next?

Shine on. Press on. Go on.