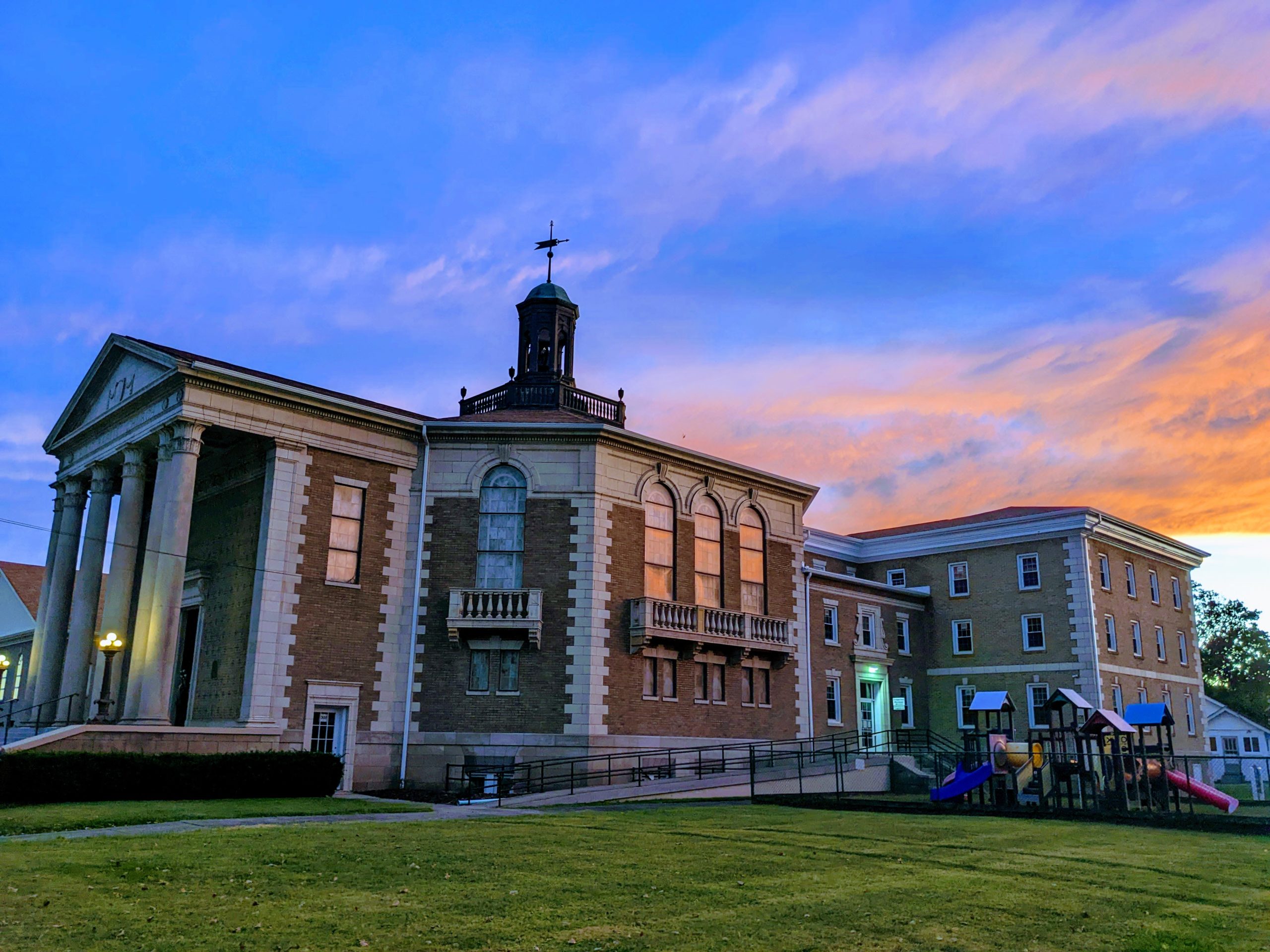 VISITING FBC WILLIAMSBURG
We are glad that you are considering a visit to FBC! While we acknowledge that visiting a church for the first time might feel intimidating, we want to make the experience as positive as possible. Here are a few things about the church that might be helpful in preparation for a first visit.
I'm visiting for the first time. What should I know before coming?
On Sundays we gather for Sunday School at 10:00am and worship begins at 11:00am. We have two main parking lots: one directly beside the church and one directly across from the church. Most folks come in through the side door, up the ramp, or through the large wooden doors up the main steps of the building. Upon entering the church, you will be welcomed by a greeter who will help answer any questions that you have, and direct you to where you want to go, whether that means the sanctuary, a classroom, restroom, or the nursery.
What does a typical worship service look like?
Worship is a time we set aside, each week, to praise God together, hear from scripture, and spend time in prayer as the people of God. Our music is a blend of contemporary songs and traditional hymns. It features everything from our pipe organ to electric drums. Most songs are led by our praise team, Praise First, but we also enjoy worship from our adult choir, various community groups, and our children's choir. You will find folks dressed in everything from blue jeans to suits and ties. We are more concerned about you being with us than we are worried about what you wear!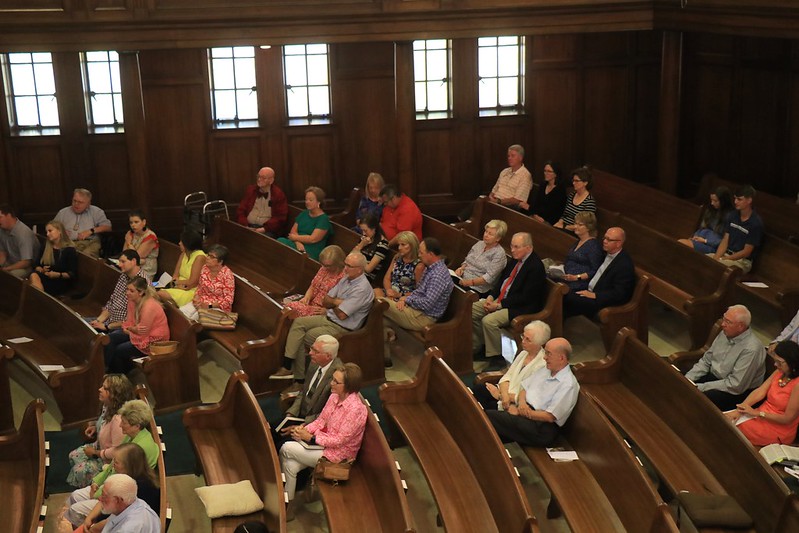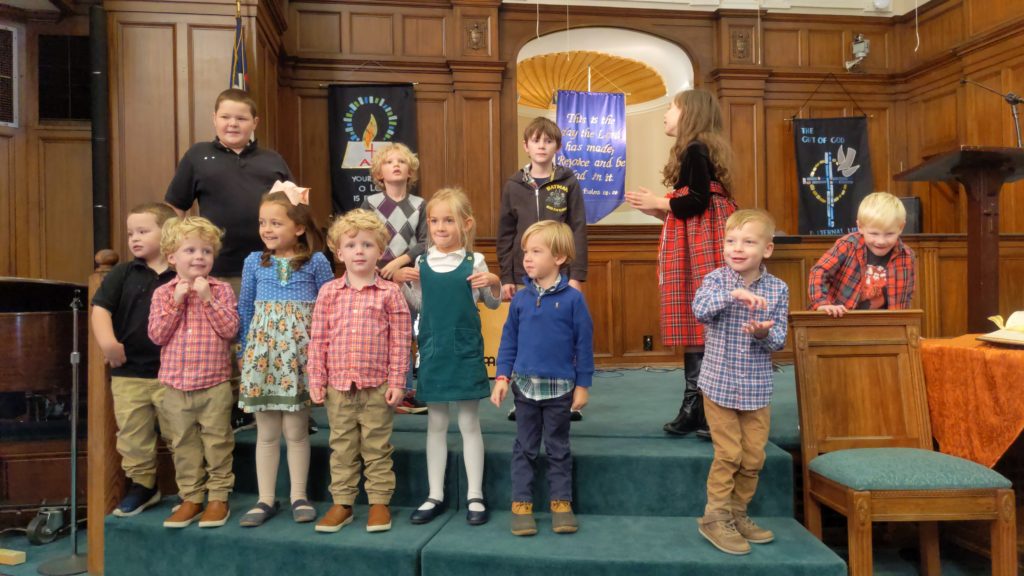 What opportunities do you have for children and families?
We value the strength of intergenerational community! This means caring for families. We have a nursery for our youngest to have a safe place to be loved and cared for while everyone else is gathering for classes and worship. Our head nursery worker, Miss Pat, has served faithfully for a long time. The nursery is available on Sunday mornings for both Sunday School and main worship. If you are more comfortable with your child staying with you in worship, that is fine too! Children are a blessing and crying babies don't bother us one bit. During morning worship most of our children join us in sanctuary until about halfway, when they are dismissed to children's church and/or the nursery based on their age. Children are created to worship and so we seek to have them with us in the service as long as possible!

Of course, there is more available for children than just what is listed.